Tightly integrated into Cinema 4D, U-Render is an intuitive real-time render engine. In this sponsored article, U-Render CPO Ralph McEntagart explores what sets U-Render apart from other renderers, and reveals the new features in U-Render Release 2022.4, including the powerful new non-photorealistic rendering toolset.

Designed more like a game engine than a conventional offline renderer, U-Render promises Cinema 4D users genuine real-time rendering with full support for its host software's core features, including MoGraph.
Its developer, Austria's U-Render visual technology GmbH, has just released U-Render Release 2022.4, the latest version of the software, adding a range of new features to unleash its users' creativity.
Those features, including Screen Space Global Illumination, a new asset library, a ready-to-use installer, and improvements to overall workflow, promise an even better real-time rendering experience.
And while U-Render has so far only supported physically based rendering, this is no longer the case. With Release 2022.4, U-Render offers a brand new package of features for non-photorealistic rendering.
Carrying the flag for U-Render's new leadership team
Release 2022.4 is the first under U-Render's new leadership team. Since December, two well-known names from the CG industry, Chief Product Officer Ralph McEntagart and Chief Sales Officer Renate Schneider, have been supporting company founder Martin Weber and U-Render's team of developers and artists.
Below, Ralph McEntagart discusses the new features in Release 2022.4, the product roadmap, and what sets U-Render apart from other renderers, as reflected in its new tagline: U-Render. Fast. Fun.
New version, new identity?


U-Render is different from other renderers. We are not about creating photorealistic architectural-quality renders: what we are about is accelerated creativity. Our software occupies a unique position in the rendering technology market in that it is truly real-time – not first pixel real-time, but final frame real-time.
Tightly integrated and offering automated material conversion, U-Render enables our users to focus on creativity, not the mechanics of creating a scene. We want to make the creative process fast and fun.
Our vision is to create an open and shared workspace that connects to all tools and all platforms in real time. Behind the U-Render project is a dream: to reduce friction in the decision-making process to become the engine of creativity across the board.
It is easy to say that a renderer is 'real-time', but often, it is an exaggeration. U-Render makes it a reality. What is shown in the viewport is what you get in the final render. That is true real-time rendering.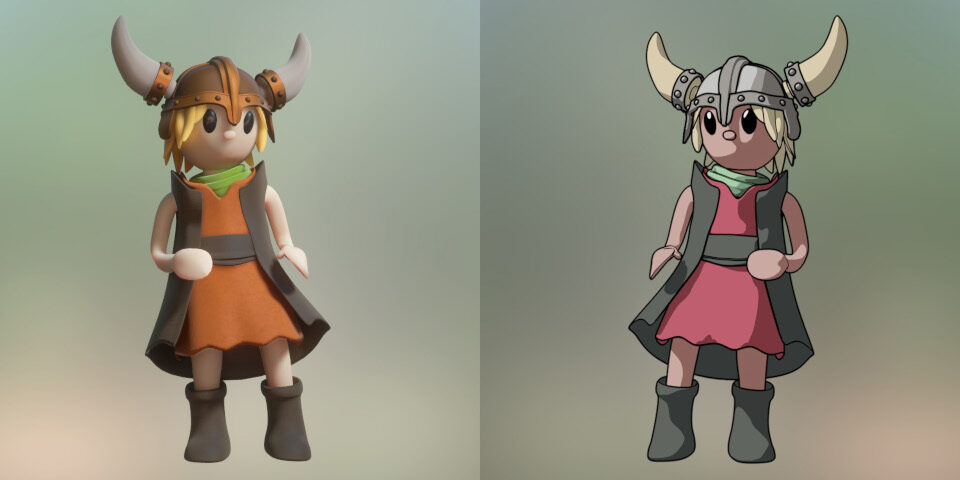 What's new in U-Render Release 2022.4: non-photorealistic rendering
Release 2022.4 brings new features for non-photorealistic rendering (NPR), Screen Space Global Illumination (SSGI), multi-materials, a sharpening filter, an easy-to-use installer, a free asset library, and much more.
NPR opens up a variety of expressive visual styles for digital art, including stylised effects like toon shading. Outlines can be drawn scene-wide, or on a per-material basis, giving artists granular control over the results.
The NPR toolset also offers many new other features, including colour gradients, rim lighting, and support for masks, bump and normal maps, displacement, specularity and emissive materials.
This is only the start of non-photorealistic rendering in U-Render. The next phase is already in development.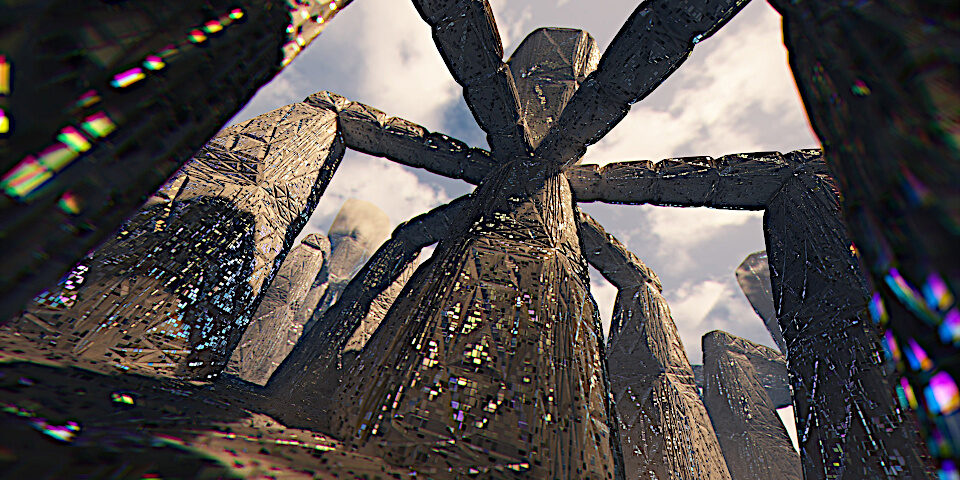 What's new in U-Render Release 2022.4: Screen Space Global Illumination
Another game-changing new feature in Release 2022.4 is Screen Space Global Illumination (SSGI).
Something that many users have been waiting for, SSGI enables artists to create more authentic-looking real-world lighting environments by adding indirect lighting within the screen view area, mimicking the way that light from direct light sources and emissive materials bounces from surface to surface in a scene.
Although its most common use is in rendering interior scenes, SSGI will be welcomed by designers and animators alike, since it generates vivid, life-like images.
What's new in U-Render Release 2022.4: multi-materials, image sharpening and a new asset library
Release 2022.4 also includes a multi-material system. Extremely easy to use, it saves time for motion graphic designers who work with cloned objects and have numerous materials to manage.
We have also introduced a new library of assets for our users. The asset library is rich and versatile, with a diverse range of ready-to-use components, and will be a great benefit in any project.
Another new feature in Release 2022.4 is the sharpening filter. This helps when rendering images for print, where details need to be shown clearly. In combination with DoF, improved in U-Render last year, it makes the focal area of an image stand out more clearly, helping to create eye-catching effects.
Last but not least, we have improved the on-boarding process: the so-called 'first mile'. User experience is of great importance to us – we introduced a new interface layout in U-Render 2021.1 – and now, installation of the software has been simplified by a new, user-friendly, easy-to-use installer.
U-Render Release 2022.4 also offers full integration with Cinema 4D S26, the latest version of Cinema 4D.
A glimpse of the future
U-Render is now fully integrated into Cinema 4D on Windows, making it available as a viewport renderer, but our roadmap includes integration into Cinema 4D on macOS; the development of new plug-ins for other 3D applications, including Maya; the implementation of real-time ray tracing features; and much more.
This is the first update to U-Render in 2022, but it won't be the only one. Expect bigger news this year.
Pricing and availability
Aligning with the applications with which it is and will be integrated, U-Render has moved to subscription licensing. With subscriptions, users always have access to the latest version of U-Render for their software.
Read more about the U-Render 2022.4 on the product blog
Tags: Advertorial, Cinema 4D, real-time rendering, Release 2022.4, rendering, U-Render, U-Render 2022.4, U-Render Visual Technology