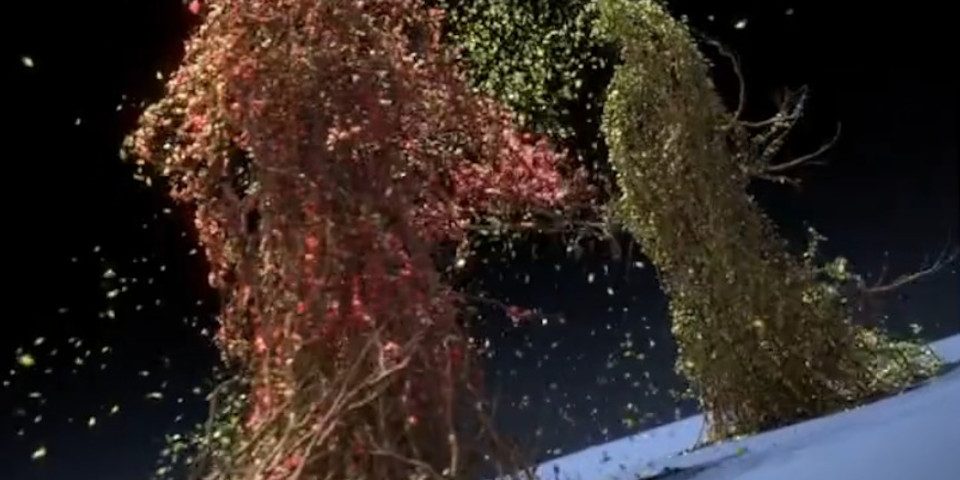 tyFlow 1.0 is shipping. The first stable release of the multiphysics add-on for 3ds Max simulates particles, granular fluids, rigid bodies, soft bodies and crowds. See demo videos on the tyFlow Instagram channel.

Originally posted on 31 January 2022. Scroll down for news of the tyFlow 1.007 update.
Animator and game developer Tyson Ibele has released tyFlow 1.0, the first stable release of his popular particle and multiphysics add-on for 3ds Max.
The software is now available in two editions: tyFlow Free, which lacks multi-core support and GPU acceleration, and the commercial version, tyFlow Pro.
A versatile particle-based multiphysics system for 3ds Max
First announced in 2018, tyFlow began life as a "complete rewrite" of Particle Flow: a next-generation replacement for 3ds Max's ageing native particle and physics systems.
Ibele described the toolset as "what PFlow could have been, if development didn't stop like 10 years ago", adding new features including simulation retiming and viewport instancing.
Over a regular series of beta builds, tyFlow evolved into more rounded multiphysics system, in a similar way to cebas's thinkingParticles.
As well as particle collision, tyFlow can now simulate granular fluids like sand, rigid bodies and object destruction, soft bodies and cloth, and even crowds, via a particle-driven tyActor object.
The software can also import and manipulate data in OpenVDB format, with volumes able to interact with particle systems.
The simulation core is CPU-based, and multi-threaded; while individual solvers are GPU-accelerated, with some – the PhysX rigid body dynamics and cloth collision solvers – requiring a CUDA-capable Nvidia GPU.
tyFlow integrates with other simulation software, including fluid simulation tools FumeFX and Phoenix, and hair plugin Ornatrix; as well as the V-Ray renderer, and renderfarm management system Deadline.
tyFlow 1.0: new Select and tyFlex modifiers, new Free and Pro editions
To that, tyFlow 1.0 adds a new Select modifier, for mouse-selecting particles in the viewport, and tyFlex, its own alternative to the native 3ds Max Flex modifier.
But the main change is that tyFlow is now available as a commercial product, after three years in open beta, with a perpetual node-locked tyFlow Pro licence having a recommended price of $495.
However, it remains possible to use the software for free via tyFlow Free, a new edition that contains the core simulation features, but which lacks CPU multi-threading, GPU acceleration and tyCache, tyFlow's simulation caching system.
It is also still possible to download the old beta builds of the software, which lack feature restrictions, although they won't be updated to support new releases of 3ds Max beyond 3ds Max 2022.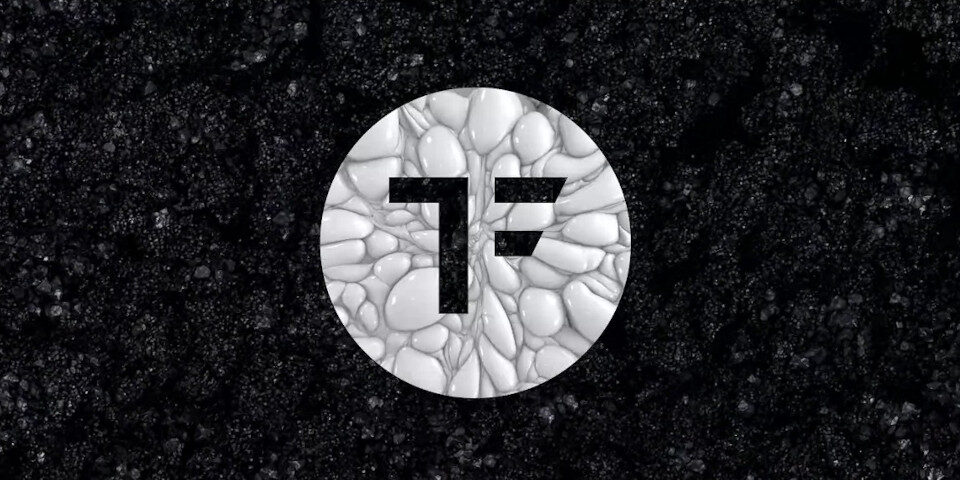 Updated 28 March 2022: Tyson Ibele has released tyFlow 1.004.
Changes include a new Push operator, new edge generation options in the Birth Surface operator, and verlet options in the Spin operator, for converting changes in particle orientation to spin.
Since our original story, Tyson Ibele has also released tyFlow Render, a new build of the software for multi-threaded network rendering, for users without Pro licences. You can download it for free.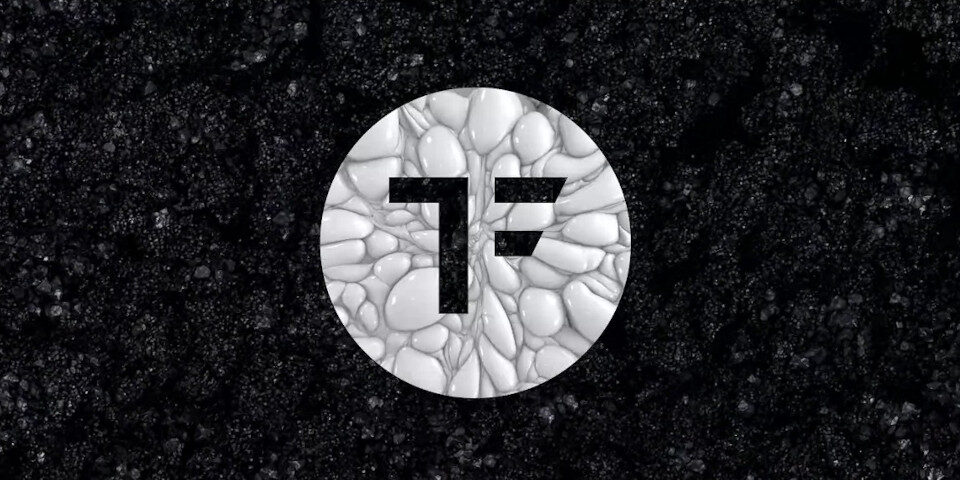 Updated 2 August 2022: Tyson Ibele has released tyFlow 1.007.
New features include support for generating and advection of whitewater effects – foam, spray and bubbles – in the Birth Fluid and Fluid Force operators during liquid simulation.
Other recent changes include an experimental new Birth Paint operator, for painting particles onto scene geometry, and sub-frame memory caching for more precise simulation retiming.

Pricing and system requirements
tyFlow is available for 3ds Max 2018+. The free edition provides the full simulation feature set, but lacks CPU multi-threading, GPU acceleration, or the option to export simulation caches.
A perpetual node-locked licence of tyFlow Pro costs $495. A perpetual floating licence costs $645.
Of the GPU-accelerated solvers, the Particle Bind solver is OpenCL-based, so is hardware-agnostic; the PhysX and Cloth Collision Solver require a CUDA-capable Nvidia GPU.

Read a full list of new features in tyFlow in the online documentation
Download the free edition of tyFlow (Does not require registration)
Visit the tyFlow product website
Tags: 3ds max, animation, Birth Surface operator, cebas, cloth, Cloth Collision Solver, cloth simulation, crowd simulation, CUDA, Deadline, demolition, destruction, download, dynamics, fracturing, free, free beta, free edition, FumeFX, game art, game development, GPU acceleration, granular fluid, granular fluids, granular solver, liquid simulation, motion graphics, multihreaded, multiphysics, network rendering, network simulation, new features, open beta, OpenCL, OpenVDB, Ornatrix, Particle Bind solver, particle cache, Particle Flow, particle simulation, particle system, PFlow, Phoenix, Phoenix FD, physics, PhysX, plugin, price, Push operator, rigid body dynamics, Select modifer, simulation, simulation cache, simulation retiming, soft bodies, soft body, Spin operator, system requirements, thinkingParticles, tyActor, tyCache, tyFlex, tyFlow, tyFlow 1.0, tyFlow 1.004, tyFlow 1.005, tyFlow 1.006, tyFlow 1.007, tyFlow Free, tyFlow Pro, tyFlow Render, Tyson Ibele, V-Ray, verlet, vfx, visual effects, visual effects VFX, Volume, volumetric, whitewater