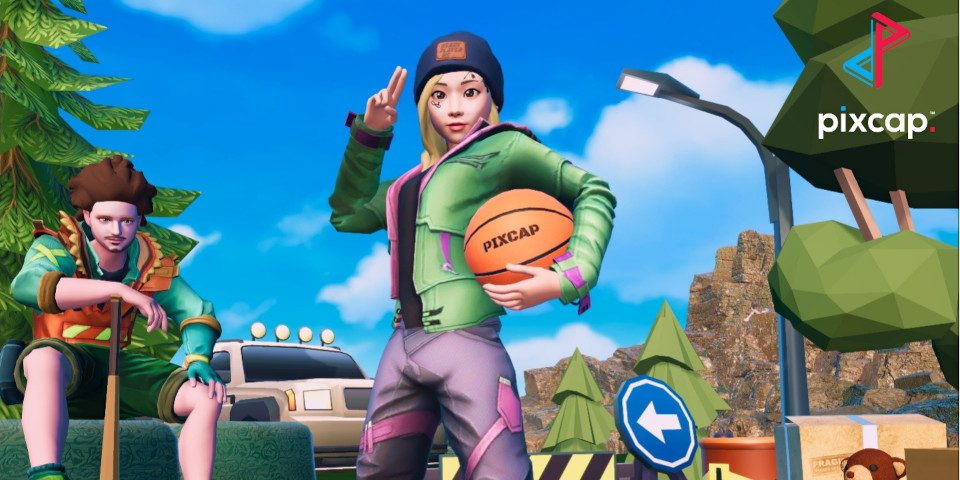 New cloud-based animation system PixCap lets users create 3D animations in their web browsers. In this sponsored article, the PixCap team explains how it aims to provide an easy-to-use platform for 3D animators, game developers and AR and VR content creators, and what users can expect from PixCap in future.

PixCap, the first 3D animation software for the browser, has officially launched! A cloud-based 3D animation platform that enables users to create 3D animations in a web browser. PixCap aims to be an easy-to-use tool for 3D game developers and animators alike. PixCap has just wrapped up the final phase of its closed beta testing and has recently launched. Its closed beta seems to have been well-received by hundreds of users, and the team at PixCap believes the platform is ready to be released to a wider audience.
What makes PixCap different from other 3D animation tools?
There are several 3D animation tools available to animators and game developers. However, animation software is known for its steep learning curve and complexity. PixCap makes it easier to get started, and augments this with features that speed up the 3D animation process, like AI-based motion capture.
CJ Looi, co-founder of PixCap, explains: "3D content creation remains complex, time-consuming and expensive. PixCap aims to solve this by providing a much simpler editor for 3D than the industry standard."
One of the most promising aspects of PixCap is that it is based entirely in the browser. This means that online mode is enabled by default, which brings interesting perks to 3D workflow, including software upgrades that require no additional downloads and, in future, a constantly updating 3D animation library and store.
PixCap's feature set is an interesting one, and includes:
AI-based motion capture
Cloud-based systems
Web publishing
Easy IK setup for quick animation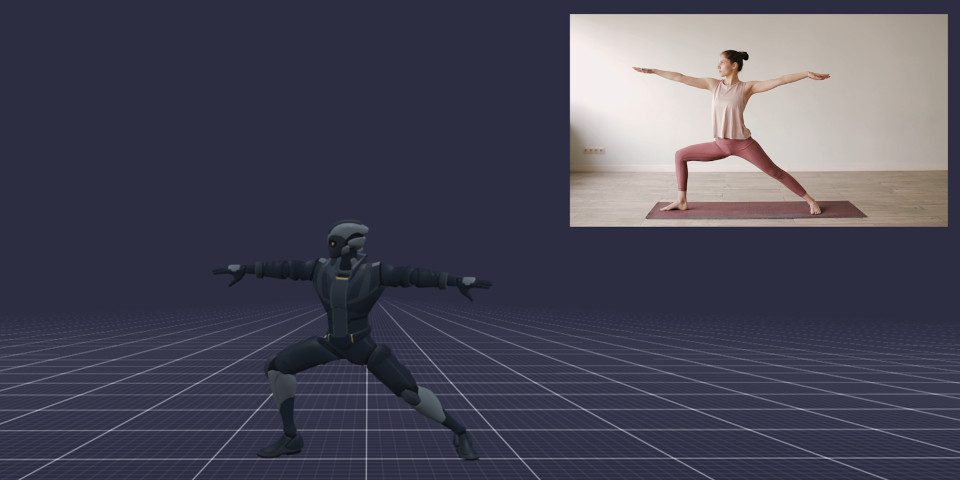 Powerful AI-based motion capture at a price indie artists can afford
One of PixCap's most prominent features, AI-based motion capture (mocap) enables users to capture human motion from videos as 3D animation data that can be applied to characters within the platform.
Motion capture is often used in big-budget movies and triple-A games. The implementation of AI-based mocap is an interesting value proposition for users of PixCap, enabling them to take advantage of the power of motion capture without the need for a large budget or specialist hardware like mocap suits. It makes animation easier and faster, while also establishing the platform as a standalone all-in-one solution, which sets it apart from other AI-based motion-capture companies.
Features in development
PixCap is also working on new features including a ready-to-go community animation library and an autorigging system that supports both humanoids and quadrupedal 3D models. Autorigging enables 3D modellers and animators to easily create skeletons or 'rigs' within existing 3D meshes. These meshes can then be animated by moving the bones of the rig.
Current solutions offer autorigging for humanoids, but quadrupeds and other creatures have been largely ignored by the industry. PixCap seeks to remedy this by offering support beyond humanoid characters.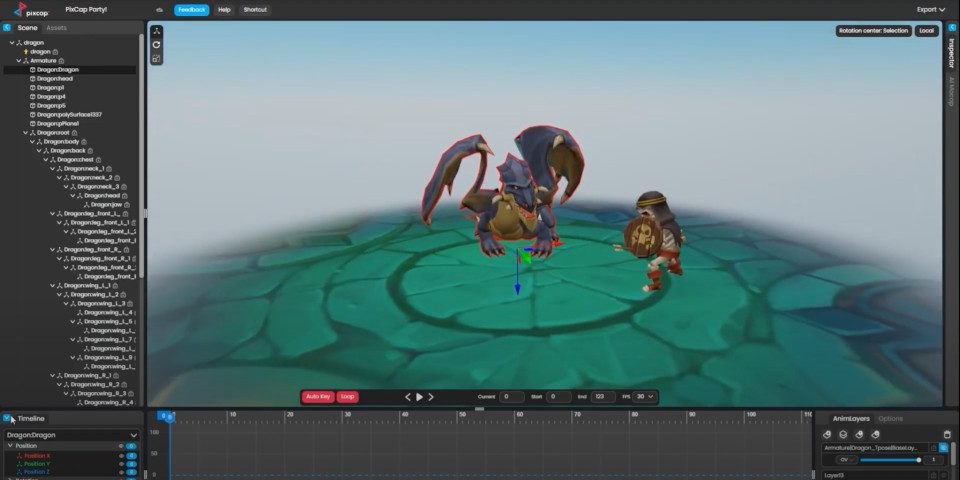 Not just for animators
PixCap isn't only for animators. The company is focused on an overall market that includes game developers, designers and AR/VR content creators. With a cloud-based solution, teams can collaborate regardless of their location, so projects can move along faster and launch quicker. PixCap's goal is to help change the 3D animation industry by providing budding creators with the support they need to bring their ideas to life.
Beta users were able to create animations up to three times faster in PixCap's platform than in existing animation software. PixCap also enables individuals to learn 3D animation in days, rather than months.
Next steps and future plans
Industry trends suggest an increasing demand for solutions such as PixCap. More software is moving to the cloud, and the demand for simpler tools for 3D animation is steadily growing. And, as demonstrated by Facebook's new interest in the metaverse, there is an increased need to make 3D assets more accessible.
While there has been progress in simplifying 2D content creation, 3D animation tools have been lagging behind. PixCap aims to be the first to address this gap in the animation software industry.
The next phase
Following its public release, PixCap has several additional phases of development in the works, intended to further enhance the product and the develop its user community.
The AI-based autorigging system and animation library are currently scheduled for early 2022.
For community development, PixCap plans to reach out to notable influencers and creators in order to generate high-quality content on its platform.
Finally, PixCap envisions branching out to a wider target audience that includes AR/VR developers, 3D modellers and educators in the animation industry. These represent segments seeing significant growth that could potentially benefit from more accessible 3D animation tools.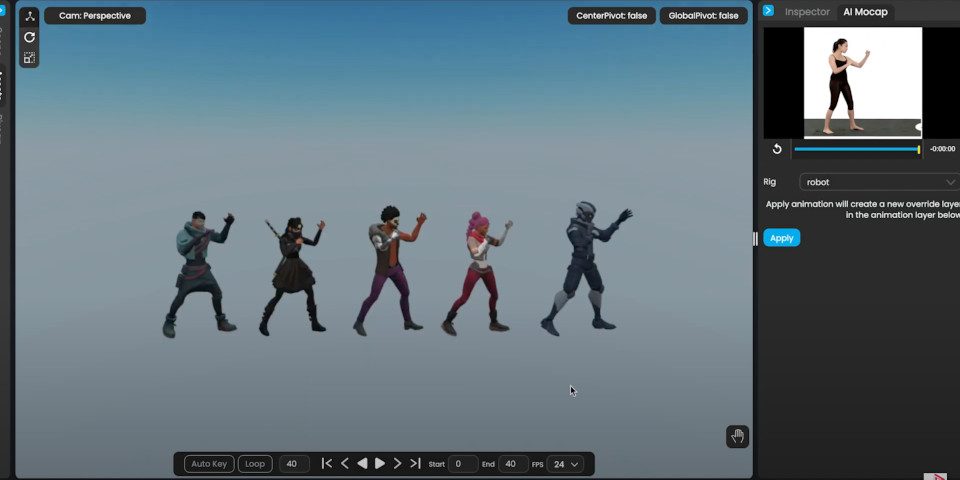 Final words
PixCap makes animation easy for beginners and advanced animators alike. Its focus on creating easy-to-use online tools has the potential to increase the accessibility of 3D animation. Although still in its early stage, the platform showcases a well-thought-out concept and a unique approach to 3D design tools that provide it with an edge over its competitors.
For more information on PixCap and its future plans, visit the PixCap website, contact social@pixcap.com or check out PixCap's social media channels: Instagram, Facebook, Twitter, Twitch and YouTube.
Tags: AI-based, AI-trained, animation, animation library, AR, Augmented Reality, autorigging, browser based, Character Animation, character rigging, future plans, game development, IK, inverse kinematics, mocap, motion capture, online, Pixcap, roadmap, sponsored article, virtual reality, VR