The Corona Volume Grid enbles users of Corona Renderer for 3ds Max to render volumes in OpenVDB format. Cinema 4D users will get the same functionality next year with the release of Corona Renderer 7.

Chaos Czech has previewed some of the features coming up in Corona Renderer 7, the next major version of its production renderer for 3ds Max and Cinema 4D, which is due to ship in 2021.
New features in the Cinema 4D edition include import and rendering of OpenVDB files. Both editions will get improved tone mapping, a new PBR material, and better material interoperability.
Cinema 4D only: support for OpenVBD volumes and Multi-Instances
Given that version 6 only shipped last month, Corona Renderer 7 is still pretty early in development.
Accordingly, some of the features that have been announced were actually begun during work on version 6, including the new Corona Volume Grid in the Cinema 4D edition.
As with its counterpart in the 3ds Max edition, it will enable users to import and render volumetrics in OpenVDB format, like clouds or smoke.
The Cinema 4D edition will also support the Multi-Instances system introduced in Cinema 4D R20.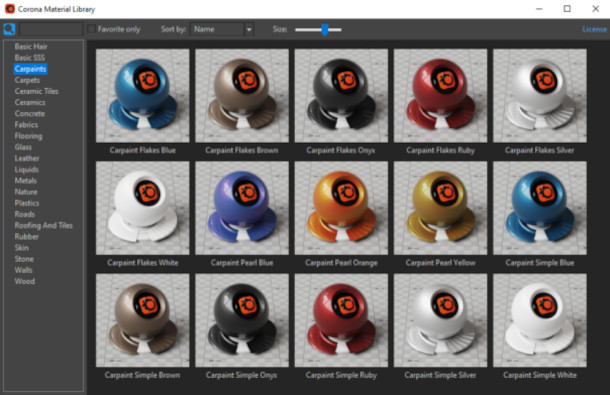 Both 3ds Max and Cinema 4D: better tonemapping and materials compatibility
Both editions will get updates to the tonemapping system, intended to enable users to complete post work within Corona's VFB, rather than having to export images to software like Photoshop.
There will also be a "new grounds-up PBR material" – so far, there isn't any more information than that – and better compatibility between materials in the 3ds Max and Cinema 4D editions.
The online roadmap also lists a "new (faster) colour picker" not covered in Chaos Czech's blog post.
Pricing and system requirements
Corona Renderer is scheduled for release in "Q2 2021".
The current stable release, Corona Renderer 6, is available for 64-bit 3ds Max 2013+ and Cinema 4D R14+. Subscriptions start at $28.50/month (€24.99/month) or $330/year (€289.99/year).

Read more about the new features in Corona Renderer 7 on Chaos Czech's blog
See the online Corona Renderer product roadmap
Tags: 3ds max, Chaos Czech, Cinema 4D, clouds, color picker, Corona Renderer, Corona Renderer 7, Corona Renderer 7 for 3ds Max, Corona Renderer 7 for Cinema 4D, Corona Volume Grid, fire, instancing, material library, materials, multi-instances, new features, OpenVDB, PBR, post processing, preview, price, release date, smoke, sneak peek, system requirements, tonemapping, volumetrics