Originally posted on 30 October 2019. Scroll down for news of the Build 417 update.
RandomControl has updated Maverick Indie and Maverick Studio, its new physically based GPU renderers for entertainment and CAD artists.
Build 404 focuses on simplifying the software's user interfaces, adds new readymade 'proxy materials', and updating the shadow catcher system.
A separate update adds a new render-time rounded edge shading system.
Physically based render engines balancing ease of use and modern GPU rendering features
Developed by Arion renderer creator RandomControl and launched earlier this year, Maverick Studio is a streamlined new renderer aimed at product and automative visualisation.
It provides a drag-and-drop workflow for assigning PBR materials and setting up lighting and a render camera, plus a physically accurate full-spectral render engine with built-in denoising.
The software is CUDA-based, and supports modern GPU rendering features like out-of-core rendering.
It was joined last month by Maverick Indie, a lower-priced edition aimed at entertainment work, which lacks support for CAD file formats, plus features like NURBS and cross-section rendering.
New in build 404: new readymade 'proxy materials', plus UI and shadow catcher improvements
Build 404, released earlier this month, focuses on simplifying the user interfaces of both editions, merging the library panels into one tabbed panel, and adding a new category for projector lights.
The old Expert interface mode, which revealed all of the available controls, has been replaced with a more standard set-up of tools rollouts, with advanced controls folded up by default.
The release also introduces a new system of 'proxy materials', intended to make it easier to recreate common real-world material types than by editing the renderer's standard material from scratch.
There are 14 in the current build, including readymade materials for glass, metal, plastic, skin, and more generic basic, emissive and translucent materials.
The renderer's shadow catcher system, for integrating rendered objects into photographic backplates, has also been updated, with shadows cast by the object now represented in the Alpha AOV.
In addition, the backplate now resists lens effects used in the render camera, preventing mismatches when using effects like tilt, shift, roll or distortion.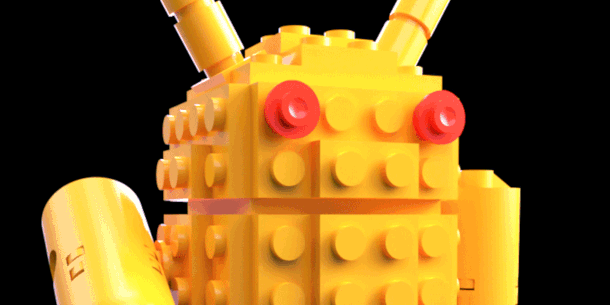 New rounded edges system generates bevels and chamfers at render time
In addition, a separate update adds a new rounded edges system, which generates the effect of round edges at render time, rather than having to modify the geometry of a model, improving performance.
The implementation comes with options to use the bevel generated to weld separate objects together; and to control the effect with a texture map, helping to mimic edge wear.

Updated 8 January: RandomControl has released another significant update to Maverick Indie and Studio.
Build 417 focuses on the software's file import capabilities, adding support for the glTF and Collada file formats, and a new importer for Sketchfab models, shown in the video above.
Many of the existing importers have been updated, including the 3ds Max, Blender, LightWave and Substance Painter importers, while the ZBrush importer now supports Polypaint data.
Pricing and system requirements
Maverick Indie and Maverick Studio are available for 64-bit Windows Vista and above. Both are CUDA-based, so most Nvidia cards less than four to five years old should be compatible.
Perpetual licences of Maverick Indie cost €249.99 (around $279); rental starts at €19.99/month ($22/month). Perpetual licences of Maverick Studio cost €499.99 ($558); rental starts at €39.99/month ($45/month).

Read an overview of the new features in Maverick Studio and Maverick Indie on the RandomControl blog
Read a full list of new features in the online changelog
Tags: 3ds max, Arion, automotive rendering, automotive visualization, Blender, Build 404, Build 417, CAD, Collada, CUDA, DAE, DCC, drag and drop, FBX, glTF, GPU rendering, GPU-accelerated, GPU-based, lighting, LightWave, materials, Maverick, Maverick Indie, Maverick Render, Maverick Studio, new features, NVIDIA, PBR, physically accurate, PLY, PolyPaint, price, product rendering, product visualization, proxy materials, RandomControl, rendering, rounded edge shader, shadow catcher, Substance Painter, system requirements, unbiased, ZBrush