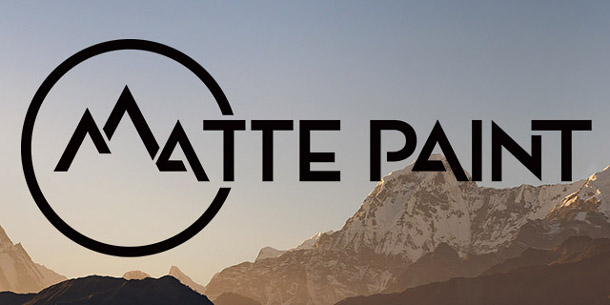 New online image gallery MattePaint.com is offering free high-quality source images for matte painters.
Every photographic source image on the site – currently over 25,000, with over 70,000 more now being processed – can be downloaded at 1,200px in width to preview.
More usefully, if you sign up to the site while it's still in beta, you get 250 free credits, which is enough to download three images 18K in width, or a 25K panorama in RAW format.
Source images for matte painters, photographed by matte painters
Founded by matte painter Conrad Allan, whose resume includes work at MPC, Rising Sun Pictures and Image Engine, MattePaint.com is intended to be a resource "by artists, for artists".
"I founded the site because I was frustrated with the other solutions which are out there," says Allan.
"The results from Google image searches are almost always copyrighted, whereas ours are copyright-free, and we're far cheaper for our subscription models than [general-purpose stock image libraries]."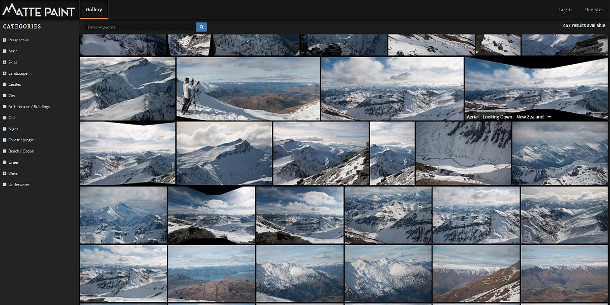 Images are divided up into logical categories – as well as thematic categories, like skies, aerial shots and architecture, you can browse by specific countries or key locations – and are searchable by keyword tags.
Each is shot by someone with a "VFX-trained eye" and is provided at a range of resolutions and exposure values (you can preview each EV online by dragging a slider) in 16-bit half-float DNG format.
The highest resolutions available are often very high indeed – the largest image on the site clocks in at 1.1 gigapixels – and many images come as pre-stitched panoramas.
Although the site is still officially in beta, its assets have already been used professionally on movies including Deadpool, Assassin's Creed and The Space Between Us.
Pricing and availability
Subscriptions to MattePaint.com start at $9/month (billed annually, so it's really $108/year) for one person, which gets you 500 download credits each month. There is currently a 30% launch discount.
Other subscription plans let you download more images, have more users on a single account, or roll over unused credits at the end of the month.
The number of credits required to download an image scales in proportion to its resolution: an 8 megapixel image at a single EV will set you back around 33 credits.
If you register on the site while during the beta period, which Allan estimates will last "easily the next three months", you get 250 credits for free. All the images can also be downloaded for free at 1,200px in width.
Download free source images for matte paintings from MattePaint.com
Tags: aerial photography, Conrad Allan, copyright free, download, free, landscapes, Matte Painting, MattePaint.com, mountains, reference image, skies, stock image, trees, visual effects