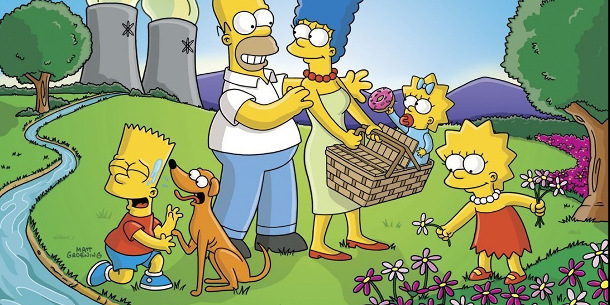 Visitors to Gnomon's Hollywood campus tomorrow will get a rare chance to discover how The Simpsons is created, at Animation Disciplines, a free evening event with artists from Fox Television Animation.
The session will focus on the storyboarding, animation and direction of the long-running animated sitcom, exploring the key artistic roles that contribute to the show's success.
Collectively, the speakers – assistant director Edwin Aguilar, scene planner Erika Isabel Vega, background layout supervsior Mike Pettengill and animator Mike Atniel – have over 50 years' experience on the show, with Aguilar alone having worked on it for almost two decades.
Free to attend, but register online in advance
Animation Disciplines: An Evening Featuring 'The Simpsons' Artists takes place at Gnomon's Hollywood campus from 7.30-9.00pm on Thursday 2 February 2017.
The event is free to the public, but you'll need to register online in advance, and you will need to be in LA for this one: unlike most Gnomon events, it won't be Livestreamed.
Read more about the event on Gnomon's website

Full disclosure: CG Channel is owned by Gnomon – School of Visual Effects, Games and Animation.
Tags: animation, Animation Disciplines: An Evening Featuring 'The Simpsons' Artists, behind the scenes, direction, Edwin Aguilar. Fox Television Animation, Erika Isabel Vega, free, Gnomon, Gnomon - School of Visual Effects Games and Animation, LayOut, making of, Mike Atniel, Mike Pettengill, presentation, scene planning, session, talk, The Simpsons