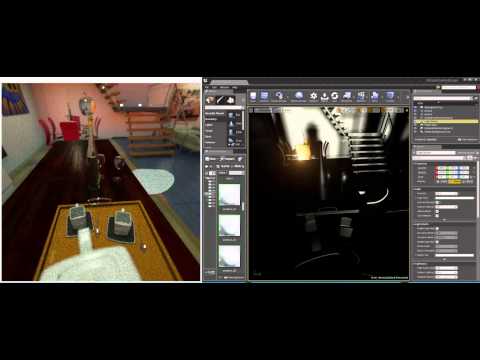 An early demo of OctaneRender running inside Unreal Engine 4. Otoy has also announced new bridging plugins linking the GPU-based renderer to Nuke, Houdini, MotionBuilder, After Effects and Photoshop.
Otoy has announced new plugins linking OctaneRender, its GPU-based unbiased renderer, to Nuke, Houdini, MotionBuilder and Unreal Engine 4. The announcement was made at Siggraph 2014.
Near-complete coverage of the 3D and compositing markets
Along with previously announced versions for Photoshop and After Effects, the new plugins pretty much complete OctaneRender's coverage of the 3D and compositing markets.
Otoy currently ships eight plugins linking OctaneRender to standard 3D apps, including 3ds Max, Maya, LightWave and Cinema 4D; with seven more in beta. That just leaves sculpting apps like ZBrush and Mudbox.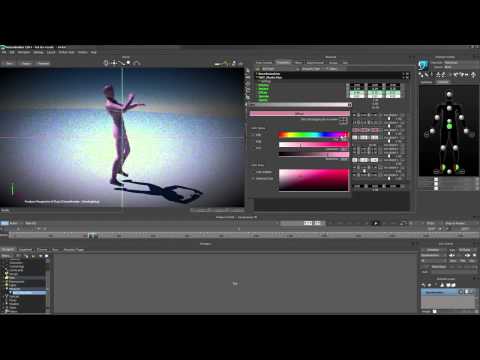 The new MotionBuilder plugin is interesting, since it's the second new rendering option for the software announced this year, following the unveiling of V-Ray RT for MotionBuilder at Nvidia's GTC conference.
Both promise GPU-based, photorealistic rendering within the MotionBuilder viewport, blurring the lines between simple previz of motion-captured animation and true final-quality real-time film-making.
Pricing and availability
There are no official release dates or prices for any of the new plugins yet, beyond Otoy's original announcement that the After Effects version is expected in the second half of this year.
Otoy's existing plugins for OctaneRender cost between €99 and €199 (roughly $130 to $260).
Read the official announcement on the OctaneRender forums
Tags: GPU-accelerated, GPU-based, Houdini, MotionBuilder, new features, nuke, OctaneRender, Otoy, physically based, plugin, real time, release date, renderer, UE4, unbiased, Unreal Engine 4, V-Ray RT for MotionBuilder, video