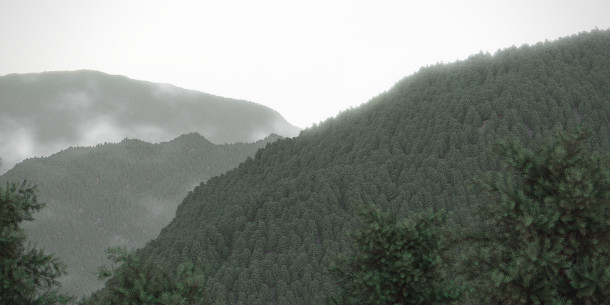 TD Midge Sinnaeve, developer of the Grass Generator script and other tools for 3ds Max, has released 15 free hi-res tree models in FBX format.
The models are available in two packs: one of ten 'generic' trees (that is, not modelled on any actual species) for quickly populating scenes; and one of five model spruce trees, shown in the render above.
Neither set of models comes with textures, but they do have material IDs and UVs already assigned, which should make texturing easier. The models were created with GrowFX, Exlevel's tree-generation system.
Read more about how the models were created on Midge Sinnaeve's blog
Tags: 3D model, download, FBX, free, Grass Generator, GrowFX, Midge Sinnaeve, spruce, The Mantissa, tree, UV