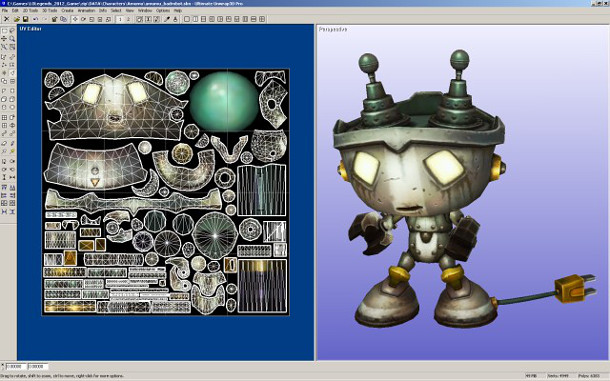 The developers of Ultimate Unwrap 3D have released version 3.50 of the Windows-only UV unwrapping tool.
Commonly used in the indie games and modding community, Ultimate Unwrap 3D unwraps models in a range of standard 3D file formats and the native formats of a range of games.
The latest update adds support for the ABF (Angle-Based Flattening) UV unwrapping algorithm, also used in many 3D packages; and support for SketchUp 2014.
The Standard edition costs $49.95; the Pro edition – which features the new ABF tools – costs $59.95.
Read more about Ultimate Unwrap 3D on the product's website
Tags: ABF, cheap, games, inexpensive, mods, new features, price, SketchUp, Ultimate Unwrap 3D, Ultimate Unwrap 3D 3.50, unfolding, unwrapping, UV