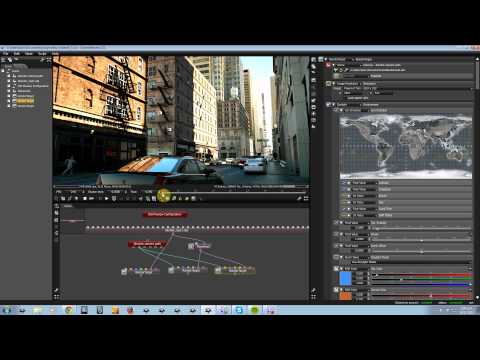 Otoy has posted some early details of Octane Render 1.5, the next update to its GPU-accelerated renderer.
The headline feature is support for the now-industry-standard Alembic file format, but there is also a new time slider, enabling users to scrub through animations in real time with camera motion blur.
The results, shown in the video above – recorded on a system with four Nvidia GeForce GTX 680 graphics cards – are grainy, but usable, and the motion blur shows clearly.
Behind the scenes, the software's node graph has been rewritten to make it more robust and more extensible, as explained in this detailed forum post. The post also notes that the release will feature support for Lua scripting.
Otoy hasn't yet announced a release date for Octane Render 1.5.
Read more about the new features in Octane Render 1.5 on Otoy's blog
Tags: Alembic, animation, Lua, motion blur, new features, node graph, Octane Render, Octane Render 1.5, Otoy, real time, release date, rewritten, scripting, scrubbing, timeline