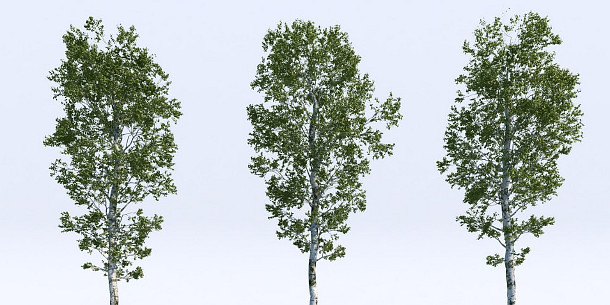 Krzysztof Czerwi?ski has released a pack of 18 high-resolution models of birch trees via the Viz-People website. The models, which are provided in MAX format, are free for commercial use.
You can find more of Czerwi?ski's free content on his blog, including more sets of 3D trees – some with V-Ray materials or in OBJ format – and cutout photos of people and cars.
As a bonus, Czerwi?ski created the models with Aviz Studio's ATree3D script, which is also free to use. The developers run their own community site where you can find a further 23 models, all of different species.
Download the tree models via Viz-People
Visit Krzysztof Czerwi?ski's blog
Tags: 3D model, 3ds max, asset, free, Krzysztof Czerwiński, MAX, model, OBJ, tree, V-Ray, Viz-People