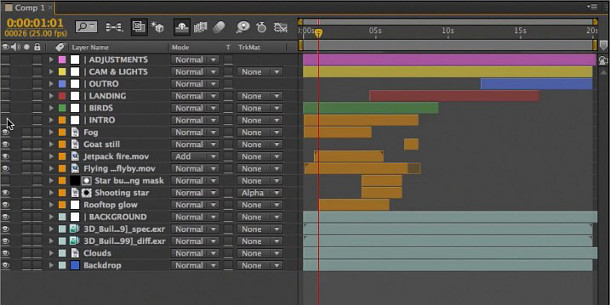 GM FoldLayers, Goodmotion's new plugin for creating foldable groups in After Effects. See it in motion here.
Swedish VFX studio Goodmotion has released a beta version of GM FoldLayers, its plugin for arranging layers within foldable groups in After Effects, minimising the need to use precomps.
Groups can be colour-coded for ease of reference.
The beta, which is for After Effects CS5 and above, is currently available for Mac OS X, with a Windows release to follow on 20 August.
For tedious technical reasons, the CG Channel site doesn't like the embed code for the GM FoldLayers demo video, but you can watch it on the Goodmotion website via the link below.
Read more about GM FoldLayers on Goodmotion's website
(Includes download link)
Tags: add-on, After Effects, foldable groups, Goodmotion, groups, layers, plugin, precomps