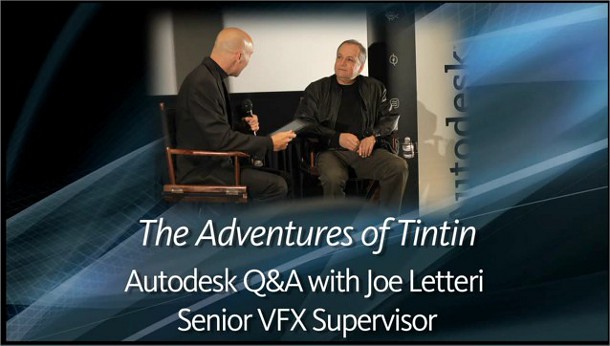 Autodesk has just posted an interview with multi-award-winning VFX supervisor Joe Letteri about his work on The Adventures of Tintin.
Letteri first became involved with the project in 2003, at which point it was still planned as a live-action film.
The Q&A, which was conducted at a screening of Tintin earlier this week, traces the evolution of the effects over the decade that followed, particularly the performance capture and virtual filmmaking technology.
The recording is audio-only – so you may want to skip over the parts during which video clips were played during the live presentation – but it's an interesting one to have playing while you work.
Listen to the Autodesk interview with Joe Letteri
Tags: autodesk, interview, Joe Letteri, Q&A, The Adventures of Tintin, VFX Supervisor, weta