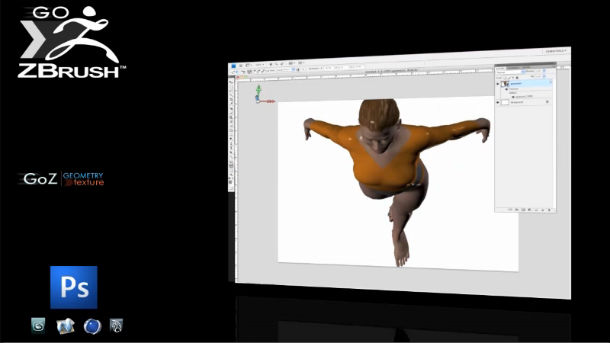 Pixologic has updated its GoZ import/export plug-in to support Photoshop Extended. The update makes it possible for users to paint directly onto a model's texture in Photohop, rather than having to use ZBrush's PolyPaint tools.
GoZ provides one-click transfers between ZBrush and a host application, automatically setting up shader networks for a model on export to the 3D package, then remapping the high-resolution details on re-import.
Other new versions (albeit not entire new apps) supported by the plug-in include modo 501 and Cinema 4D R12. Still no support for Softimage or LightWave, though.
Read full details on the announcement thread on ZBrushCentral
Tags: export, GoZ, import, Photoshop Extended, Pixologic, plug-in, update, ZBrush