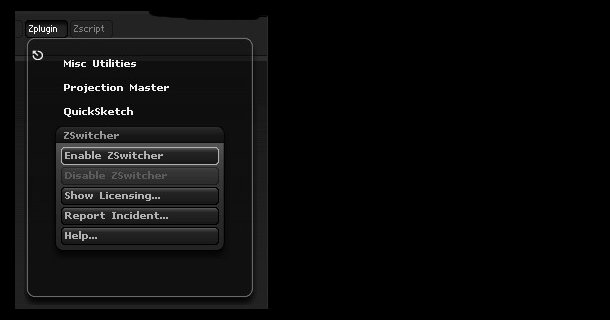 digitalRaster has released a new plug-in to enable users to navigate ZBrush via Maya shorctuts. ZSwitcher is currently in free public beta, and is available for Windows versions of ZBrush 3.5 and above.
The developer will "look into MacLovin later".
The plug-in should also help artists familiar with Mudbox keyboard shortcuts to adjust to workflow in ZBrush.
However, early user feedback suggests that ZSwitcher does not override existing ZBrush conventions in a way that feels alien to long-term users: an issue digitalRaster addresses directly in the product documentation.
"Your hotkeys in ZBrush are NOT changed when using ZSwitcher. ZSwitcher does, however, change some of the default keyboard/mouse mappings, but in a way that tries not to defeat any of the ZBrush features."
Handy stuff if you've ever cursed ZBrush's idiosyncratic navigation – although if you're a long-term user, you'll probably wonder what all the fuss is about. Try it for yourself.
Update (1 December 2010): ZSwitcher is now out of beta and is available for purchase, price $68.
Tags: digitalRaster, dRaster, Maya, ZBrush, ZSwitcher