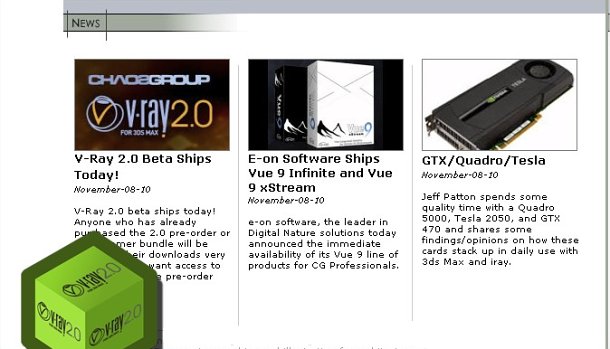 The beta version of V-Ray 2.0 has just begun shipping, according to reseller CGarchitect.com.
Users who purchased pre-orders of V-Ray 2.0 or Chaos Group's summer product bundle will receive downloads today.
In addition to a number of new materials, render elements and performance enhancements, the update bundles the newly GPU-accelerated V-Ray RT interactive preview renderer, as we reported in September.
The full commercial release is scheduled for 6 December.
View a full list of new features at CGarchitect.com (Foot of page)