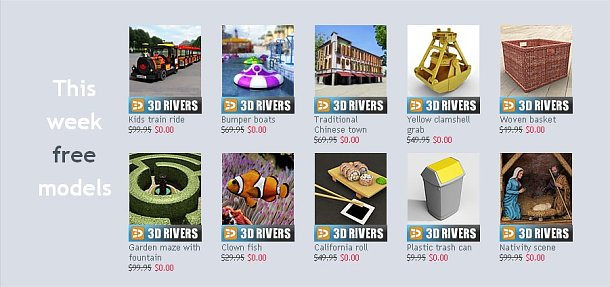 Online model library 3D Rivers is making models from its collection available for free download. According to a post on the CGSociety forums, the site will make 10 randomly chosen models available each week.
This week's collection ranges from a low-poly trash can to detailed architecture and a theme-park train, with original values of between $9.95 and $99.95. Each of the models is available in 3DS, MAX and OBJ formats.
Definitely worth bookmarking and revisiting regularly.
Tags: 3D Rivers, Free models