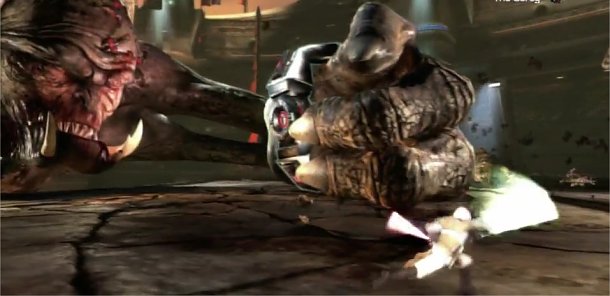 After a series of increasingly epic cinematic videos and ads, the majority created by the talented folks at Blur Studio, we finally get a taste of the actual gameplay from Star Wars: The Force Unleashed 2.
The game is out today in North America for multiple platforms. The European release follows on Friday.
The footage, released on Gametrailers.com, shows an adrenaline-pumping array of force pushing, clone slicing and lightsaber wielding.
Early reviews have been less kind, with Joystiq branding FU2 "not the sequel you're looking for", while Eurogamer commenting that "there's not much behind its good looks".
Not, we suspect, that many fans will care. As the comments on the Gametrailers video broadly have it: 'Screw the reviews: I'm getting the game anyway'.
Click here to review the gameplay video on Gametrailers.com
Relive the pre-launch campaign:
Last year's premiere trailer

E3's 'Betrayal' cinematic

The 'snow' TV commercial from two weeks ago