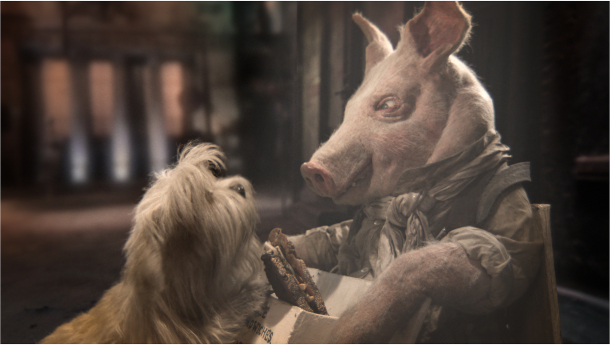 Higgelty Piggelty Pop! image: National Film Board of Canada / Warner Home Video
Canada's National Film Board has announced details its new Get Animated! series of free national screenings and workshops.
The tour runs from 28 October to 7 November and spans seven major cities, offering residents the chance to see 10 new NFB-backed animations, a programme of award-winning fantasy shorts for "fairytale lovers of all ages", and a series of masterclasses with participating animators.
Highlights of the new work include Higgelty Piggelty Pop! or There Must Be More To Life, an animated adaptation of Maurice Sendak's children's classic, featuring the voices of Meryl Streep and Spike Jonze; and The Lipsett Diaries, an animated biopic of troubled experimental filmmaker Arthur Lipsett, written by the estimable Chris Robinson – a project with intriguing parallels to Chris Landreth's Ryan.
If you live in Canada, be sure to go along. The rest of us will have to make do with the online versions, and our jealous dreams of living in a country that actually funds independent animation.
Click here to view the Get Animated! tour dates (Links at foot of screen)
Tags: Chris Landreth, Chris Robinson, Get Animated!, Higgelty Piggelty Pop!, Maurice Sendak, NFB, Ryan, The Lipsett Papers