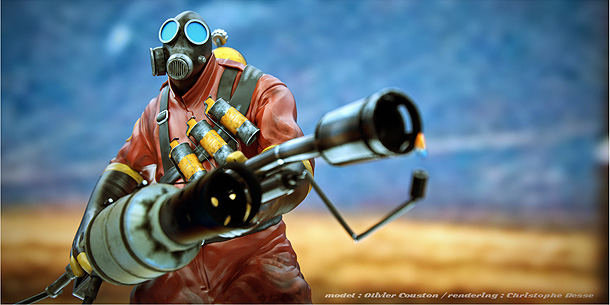 We're very fortunate to have Christophe Desse, who is working at Naughty Dog in Santa Monica, stop by Gnomon to create a tutorial on Cel Shading in Maya.
Stop by Christophe Desse's website at XTRM3D.com for more of his artwork, free models and more.
Part 1: Christophe leads us through how to achieve the cel shaded look for a character without using mental ray.
http://cgchannel-tutorials.s3.amazonaws.com/intro-cel-wm.flv
Part 2: How to set up the model and shaders to achieve the cel-shaded look.
http://cgchannel-tutorials.s3.amazonaws.com/Cel-Part-1-wm.flv
Part 3: Finishing touches on renders from Maya using Photoshop
http://cgchannel-tutorials.s3.amazonaws.com/Cel-Part-2-wm.flv
Related Links
XTRM3D.com