Antepenultimate
USS Enterprise (NCC-1701-D), Galaxy Class
Years of Service:  2363 – 2371
Sleek, curvy, sexy. A prime example of how the design defined the function, as opposed to the other way around. Much like the industrial design of the 1950s. The overall design keeps the original basic shapes intact whilst blending them seamlessly with beautiful parabolic curves. Even the bridge was spacious and luxurious like a classic five-star hotel. As a matter of fact, the Starship Enterprise's original designer, Matt Jeffries, agrees…well, sort of:
"Gene asked me how I liked the show (Star Trek: The Next Generation), and I said that he had taken the bridge of my ship and turned it into the lobby of the Hilton. And I have just never watched any of them since. I'm lost."
Basically, all this ship needs is some chrome accents, the father of Streamline Moderne, Raymond Lowey would be proud.
Penultimate
USS Enterprise (NCC-1701-E), Sovereign Class
Years of Service:  2372 – Active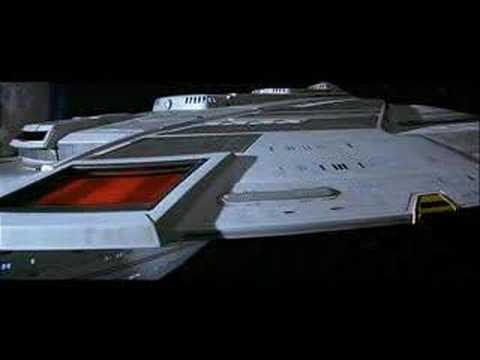 Do you remember when you were a kid at the car show with your old man, and that one car stood out from all the rest? Then, you looked up to you dad and asked him if that car could fly. As it turns out, your father lied to you, because this is that car.
The Sovereign Class NCC-1701-E would have to be the opposite of the previous model, in the respect that its design is most definitely defined by its function.
It flaunts new phaser banks and torpedo launchers. The warp nacelles have been moved upwards and slightly forward, which allows this starship to travel up to warp 9.985, as stated by Star Trek's technical consultant Michael Okuda. These new features are quite apparent along with the new sharp angles and hard edges that have been married with the previous design, making it devilishly futuristic. Essentially, it is as beautiful as the last, just bigger, meaner, and badder asser. If the slight retro design of the NCC-1701-D doesn't bounce your ball(s), then this new Enterprise surely tickles your pickle.
Ultimate
USS Enterprise (NCC-1701), Constitution Class
Years of Service:  2245 – 2285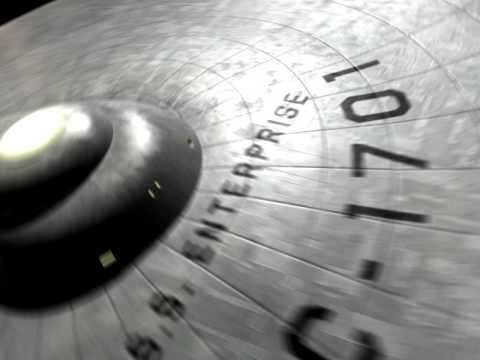 That's right readers, the original Enterprise. Design in general has changed drastically in the decades since Star Trek has been in our lives. However, considering the era in which it was born, and the genre with which it is associated, this design will never be bested in this contest. It is timeless in its iconic sense, and is indispensably representative of the sci-fi design of the 60s. Not only that, its designer was a man of immense talent. Matt Jeffries was given next to no art direction by Gene Roddenberry in this undertaking. In Star Trek: The Magazine, Jeffries recounts the process:
"In my approach to Star Trek I wanted to be as practical as possible," Jefferies says. "I could tell Gene was serious enough, but I really didn't know where to start. I knew the Enterprise was going to be on the cutting edge of the future, but essentially he gave me the job of finding a shape, and I didn't know what the shape looked like." Although Roddenberry knew a lot about his ship, he had never visualized it, and consequently made the situation more complicated since he couldn't give Jefferies a detailed sense of direction. According to Jefferies, Roddenberry was absolutely clear to avoid any resemblance to a 1960′s rocket ship. "Gene described the 100-150 man crew, outer space, fantastic, unheard-of speed, and that we didn't have to worry about gravity. He had emphasized that there were to be no fins, no wings, no smoke trails, no flames, no rocket."
The Bottom 3 Questionable Designs