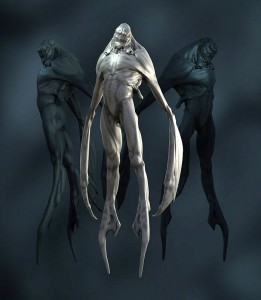 There are times you want to approach a project with great specificity and then other times you want to put aside presumption and allow for "it" to happen to you. Beginning with Photoshop®, Neville takes you through the process of quick sketches to find random shapes and values as launch point to create interesting and unique creature designs. From that initial Photoshop sketch he brings you through a similar process in 3D using ZBrush's mirroring tool for ideation and creature development before arriving at the final Zbrush sketch.
Creative Character Design Techniques with Neville Page
Also be sure to check out our latest video interview with Neville page!