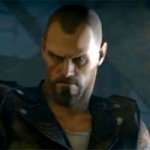 Valve has released the first DLC for Left 4 Dead 2, 560 Microsoft Xbox Live points but free to PC users, and It is easy to say that fans of the ongoing Zombie series are going to be split on this one. Whether you love the traditional gameplay with a few added surprises, or hate the lazy handling of the storyline (at least for Valve's standards) the big question is how does THE PASSING hold up to the hype that has been building for the past 6 months?
THE PASSING takes place between Dead Center and Dark Carnival and crosses the paths of the original Left 4 Dead survivors and The new survivors of Left 4 Dead 2. This is what I looked forward to most and if you were too then prepare for some disappointment. The original gang only shows up at the beginning and at the very end of the campaign. Another big selling point of this DLC was the tagline "No one survives forever" announcing that one of the original survivors would in fact die. I won¹t spoil it for you but there really isn't too much to spoil. The death happens off-screen, it is never mentioned in the dialogue, and it is very easy to miss if you do not have a sharp eye. It was handled very lazily and the fact the original survivors have such a small roll to play really disappointed me since the hype around this DLC was how they were going to return to interact with the new characters.
Storyline aside though this campaign plays great. It is still the same old Left 4 Dead 2 gameplay you know and love, with some added goodies as well. With THE PASSING you get a few new additions. This includes the golf club melee weapon, the m60 machine gun which just rips through hordes like nothing else, a new common infected called "the fallen survivor" who will drop helpful items if you can kill them before they run away, and lastly the new mutation versus mode. Every week there will be a new special versus match that mixes up the rules of the gameplay and will change for 20 weeks. Also for those achievement addicts there are 10 brand new achievements for you to unlock. This is a fun campaign to play through and my only complaint is that it is so short.
If you can get past the original survivors lazily being throw into the campaign, it is actually a lot of fun. There are some great one liners between them for the short amount of time they share the screen. The other additions are refreshing and I certainly cannot wait to see what future mutation options are released. THE PASSING falls short of expectations but is still a whole lot of fun to play 7.5/10
Check out the trailer: