Erik Even from iDesignYourEyes (VFX blogger) did an interview with Zoic's Syd Dutton on mentoring in the visual effects industry.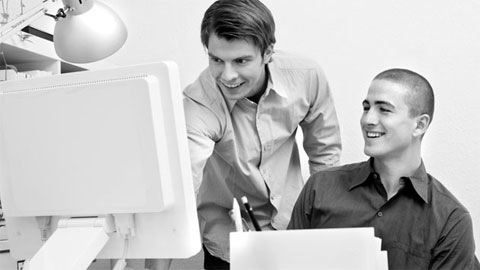 It's easy for today's young filmmakers to forget that the art of the cinema goes back 132 years; television 83 years; and interactive media 23 years. Today's students might think the latest high tech tools are all they need to succeed in the rapidly-changing visual effects industry; and they'll be sorely disappointed when their ignorance of time-tested filmmaking technique puts them in the dole queue.

That's why mentoring is so important to the future success of young VFX professionals. I recently sat down with Zoic Studios' Syd Dutton to discuss the importance of industry pros passing along their knowledge to the next generation.

Dutton has been a leading matte painter for film and television for over three decades. His credits include Dune, Total Recall, the Addams Family films, Star Trek: First Contact and Nemesis, U-571, The Fast and the Furious, The Bourne Identity, and Serenity. The Emmy-Award winner co-founded Illusion Arts in 1985, which created thousands of shots and matte paintings for over 200 feature films over 26 years.

As we spoke, Dutton's longtime collaborator and Zoic compositing supervisor Fumi Mashimo listened in, and occasionally interjected. Mashimo's credits include From Hell, Van Helsing and Public Enemies.
Zoic's Syd Dutton on Mentoring in the Visual Effects Industry