So…. Final Fantasy XIII finally came out on 9th March 2010.
Gamasutra.com has posted an interview with FFXIII's game director Motomu Toriyama.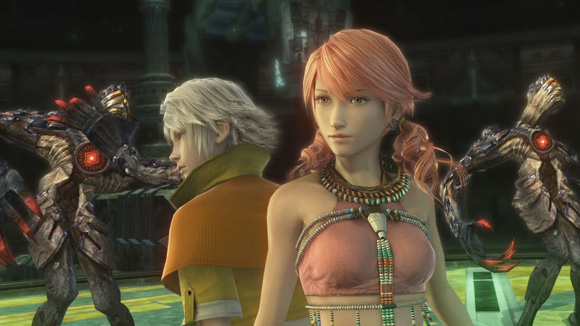 It's been a long time since the project started. What was your original goal for Final Fantasy XIII, and how close did you get to the goal you set out when you originally started the project?

Motomu Toriyama: In terms of the game's concept itself, we wanted to create an ultimate single-player RPG, and that was our main goal. To break that down further, there were two elements; the first one was to create an incredible story-driven RPG, and then the second one was to create an all-new battle system that provided speed as well as tactical battles.

In terms of this, yes, we did achieve these two goals. Additionally, we also had in our minds the number of five million units shipped or sold, and we reached that goal, as we announced, so we are extremely proud and happy about that.
The Mind And Heart Of Final Fantasy XIII
Here's the FFXIII trailer for good measure. Enjoy! 🙂