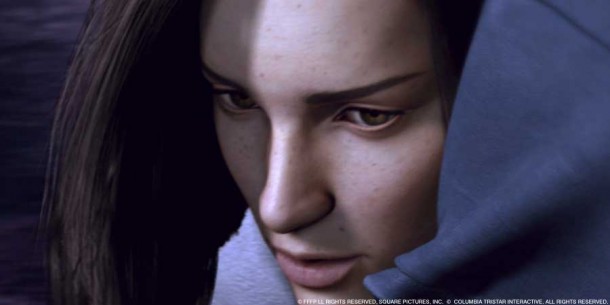 Francisco Cortina, originally from Cuba, moved in the US when he was about 6. Very young, Francisco discovered a passion for painting and went through special art classes from Primary school, all the way up to College where he discovered computer graphics for the first time.
Francisco got his first major break in the industry through a job in a laboratory at Johns Hopkins University where they made eye-surgery tools. Francisco was hired as a computer animator to create demos, models and animations of the products in action. This is where he learned to use the tools to later create his demo-reel. Demo-Reel that later got him a job at Square.
CGC: How long did you work at Square?
FC: Almost 6 years! But now, I'm at Dreamworks. Square for me still represents a big chunk of my time. I worked on so many projects for games and movies. I was at Square longer than I was in school.
CGC: I guess Square must have been a great school?
FC: It was a big educational process for me. I learned so much from so many senior people. Even when I worked on the Animatrix, I learned so much from my peers and veterans in the industry.
CGC: You have an expertise in character design and modeling. What do you think is the key to character design?
FC: The immediate key to character design is not only the style of the character but the persona that brings them to life. When you look at a character's face, you immediately have to see its soul. When you are able to do that, it's almost like if you created life.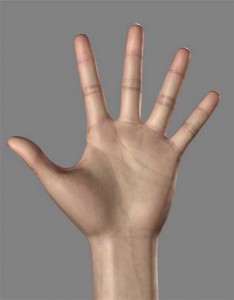 CGC: What do you think are the most important cues that give the illusion of life?
FC: It's always the eyes. If you can nail the eyes and the expression of the character with the eyes and the face, then, you almost don't even need to look at the rest of the body. Expressions can also be conveyed through hands and bodies too, but because we're so compelled to look at somebody's or some creature's eyes first, I think the most important are the eyes themselves and the immediate areas around them.
CGC: How do you create eyes? Are these scans or do you create those from scratch?
FC: We hand-paint everything. Using a scan never looks right. They always look artificial or mechanical. So, we found it's better to hand-paint everything, but we use photos for reference.
CGC: How do you create the skin?
FC: Our shading department (Square) wrote some very specific shaders for the way skin works. Think of skin as layers. Although our shaders for Final Fantasy did not include the separate controls for the epidermis and the dermis, we had control over side specularity and normal specularity, a side-bump which you get on the skin from the shininess of the oil layers. We concentrated on the components of the skin. Like the backlighting, the diffuse and coloration of the skin and the displacement. The skin itself, we faked through different channels, like the oil, the hair, the fuzziness (which we call Peach Fuzz). Those are all tiny elements we see everyday, but we never think about them, but they are always there.
CGC: You also do a lot of hair these days? You took any hair-dressing lessons recently?
FC: Yes, I did a lot of hair. The only lesson that I had was to collect as much reference as possible. I started collecting hair-dresser and fashion magazines. I really buy a lot of books and magazines. There is nothing better than looking at photographic references or real-life references.
And hair-style is one of those important things people recognize immediately. Every possible style has been done before and you can't re-invent it. So, we try to find hairstyles that match our characters. Like Hein with his biker hair-style.
I also used the colorization in Neil's Hair to convey his sense of insecurity about himself (which he is). But for a character like Grey, we wanted to give him a strong military look, so we made sure his hairstyle was very sharp, angled, cut and every tight.
CGC: What is the biggest heritage or legacy of Final Fantasy for all digital character design?
FC: We learned a lot and created a character design pipeline by merging the best from the film and especially, the game world from which Square comes from. Few big studios share the pipeline that we developed at Square. I really believe our method worked really well. I believe the person that creates the models can also create the textures and the hair if they are artistically inclined. Same goes for technical people. Unlike other studios where people only do one specific thing. We were able to refine the process of creating the whole characters and then looking at the render results rather than just creating one component in the character and then, handing it off to someone else in a completely different department. Because of that, we were able to focus on making the characters look really good.
Thinking back now that I'm not at Square anymore, I really miss that. That was a really good way of working for character design. Being able to create things in one cycle of creation rather than breaking it up in so many small components.
CGC: What can you tell us about the Animatrix short?
FC: I don't know if there is much to say. Warner Brothers was apparently very much interested in the work that we did. We did a short demo for them, and they liked the demo we showed them.
CGC: How long did you work on that short film?
FC: we worked on it a little over a year. It's a 10 minute short. I am very proud to have worked on it. And I was able to work with fellow artist Steven Giesler, and Animation Director Andy Jones.
CGC: Now, you're back from Hawaii onto Mainland USA, in Los Angeles?
FC: Yes, I'm now in Glendale, working for Dreamworks. However, I'm very interested in pushing the limits of realism in CG so I know that my path will head that way again.
Video Extras:
Theatrical Trailer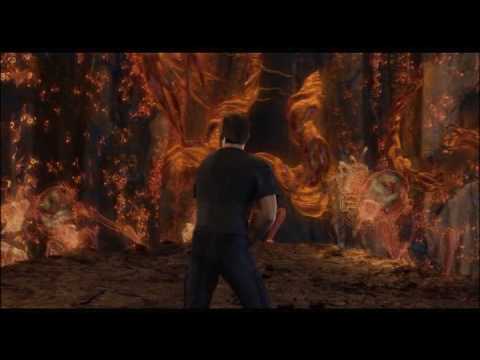 The Making of Final Fantasy: Spirits Within

The Making of Final Fantasy: Spirits Within part 2
Making of Motion Capture – Final Fantasy: The Spirits Within