PI-VR announced a new version of its VRED real time ray tracing tool. Similar in purpose to VRED Professional and Photo, VRED Essentials is ideal for those looking to speed up their working process in 3D visualization.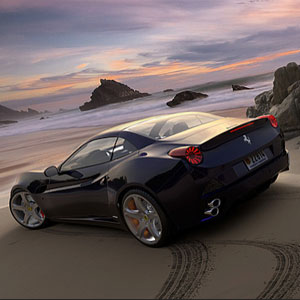 Making use of the VRED Render Engine, Essentials features real time global illumination and raytracing, adaptive antialiasing, an extensive database of photorealistic materials and shaders, as well as  backplate and HDR support.  For those worried about compatibility Essentials allows users to  bring in their Maya, FBX and Rhino data formats. Users can view and adjust their lighting setups, reflections and refractions interactively.  VRED Essentials also includes real world camera options, 3D motion blur, depth of field, and a sophisticated Animation module.
For more info check out www.pi-vr.de
VRED Essentials will be available on PI-VR's Website in February 2010 starting at a price of 2.299,00 €.