The written portion of our TyRuben Ellingson CG Elite article comes from an interview he did before his appearance at The Gnomon Workshop Live Event in 2008.
-Matt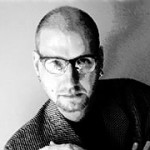 The son of a Minnesota art professor, TyRuben spent his childhood experimenting in his father's studio, drawing, painting, and constructing cardboard "machines." Upon completion of his Masters of Fine Arts degree, Ellingson accepted a post at Lucasfilm's Industrial Light & Magic as a visual effects Art Director. While at ILM, he contributed to the creation of ground breaking special effects for films such as Jurassic Park, The Flintstones, Disclosure, and Star Wars (Special Edition). In 1995, Ellingson accepted an invitation by director Guillermo Del Toro to act as principal designer of the signature creature for MIMIC. Ellingson has also lent his talents to numerous films including: Blade 2, Blade Trinity, Signs, Hellboy, Hellboy 2: The Golden Army, Eagle Eye, and Surrogates. In 2006, in the capacity of vehicle designer, Ellingson joined efforts at Lightstorm to work on director James Cameron's sweeping science fiction epic Avatar.
[CG] Hello, tell us a bit about yourself . How did you get started as an artist for films?
[Ellingson] Well, at present I like the title of Conceptual Designer, of course with a focus on film. Movies have been, and are at present, my life's biggest passion. I still get fired up about watching pictures, and learning about the process. As it were, I was born in a small town in Minnesota, so felt very disconnected from Hollywood. I gravitated more towards studio arts as that was what was available to me. My father, William Ellingson was a printmaking professor at St. Cloud State where I attended undergraduate school, so I had the good fortune of having access to his studio, and a lot of great materials. Of course I love traditional art, sculpture, painting, and image making of all kinds. I have a Masters of Fine Arts degree in painting, but that media proved to be very limiting to me, at a time when my interest in film was really ballooning. Film making adds the element of time and narrative. In my mind, this transcends traditional media in interesting and provocative ways. Once these dynamics caught my imagination, I set my sights on the West coast.
As a youngster, I totally got off on creating things that had to do with a larger story. If I built a cardboard robot, while I was cutting and gluing, another part of my mind was creating little stories about what it could do, or how it would move. I'd see it on another planet kicking ass on aliens, meditating on robot dream sex, things like that.
My drawings and paintings were the same, I always had notions of some larger narrative, either created from whole cloth, or attached to real world ideas, or themes in some way. From a design perspective, that being my development of a personal style, if you will, got a massive kick start from watching my father work. Openly exposed to his process, and the bold and stylized images he created, cultivated in me a solid appreciation for composition and form, that I believe proved to be my greatest asset.
Technique is always important, but a personal understanding of shapes and structure is a very valuable tool for creative problem solving. Especially in the context of movement in space and presence on screen.
[CG] Are you saying that formal art training is a prerequisite for working in the movies?
[Ellingson] Not so much, but I can't see a down side to it. Developing a personal design perspective and giving yourself an opportunity to work in a creative environment with like-minded people (hopefully people with passion a good bit of talent) has value in my book. It allows you time to be open minded and not shackled to making a buck. We all need money, but money driven passion can turn you stale and hallow. That's my take on it. That's what worked for me.
[CG] What project are you currently working on?
[Ellingson] At present I'm on call at Lightstorm as there are a few designs Jim is contemplating for AVATAR – a mind-boggling monster of a project. It's design opportunity compliantly off the charts. Beyond that, I have a pair of screen plays I'm developing with my longtime partner, DJ Marrini, and am working on a batch of personnel images I hope to put into a book in the not to distant future.
[CG] An Art of Ty Ellingson book?
[Ellingson] No, not at all. It will be very personal, but the focus is mechanisms. That's as much as I can share at the moment.
[CG] What advice would you give to aspiring artists just ready to start in the field?
[Ellingson] For Hollywood, first and foremost, see movies. See them all. See them until your eyes rupture and dribble from their sockets. And not just effects and science fiction films of the past thirty years. See the classics. See foreign tittles. Pick a director or actor and see everything they put out. The film business by in large is a self referential universe. Writers, Directors, Producers, do not come from art schools. With rare exception they come out of film schools. They speak in film terms and with film references, so the more you can do the same, the quicker you can get on the beam with them, and the more information you can glean from them in the smallest amount of time. When working on a picture, time with the director is always short. Being able to get even the smallest amount of information from them, often by asking a question that references another film, provides you with deeper insight for problem solving, and design development.
I've never been in a situation where knowing a film reference made by the director was a distraction, or deficit. But I have had to take time and attention away from the dialog to jot down a reference to a film I've not seen, and in the moment missed the analogies hinted to by not having already seen the film in question. You can find it later, and give it a look see. But the trail is cold by then, and you're playing catch up.
Additionally, I'm a huge believer in drawing in front of the director. Computers are awesome tools, but you're often on the run, meeting with decision makers on the fly, etc. So being able to put pen to paper, and get something out on the table under any circumstance, is incredibly valuable. Many directors draw very well and even those that can't are not afraid of drawing on top of what your sketching, or adding scratches that can mean a ton. I always have note cards and pens in my pocket and pull them out at the drop of a hat. People like to watch you draw. It makes things real and adds movement to the process. Draw and watch movies — consume, think, and draw more.
[CG] Who has been your biggest inspiration? Why?
[Ellingson] I love the paintings of abstract impressionist Robert Rauschenberg, who sadly died a few weeks ago. His work was very graphic… very bold…. composed of rich textures, images, and juxtapositions that consistently inspired me, and fueled my imagination.
I'm a huge fan of Robert Motherwell, Chuck Close, Larry Rivers, and Jerry Ott, whom I had the good fortune of studying under while I was a graduate student at St. Cloud State University in central Minnesota. Joe Johnson and Nilo Rodis are big on my list — as I'm sure is true with most — as well as Sid Mead, John Berkey, and Ron Cobb. The usual suspects, as it were. On the creature side of things, I'm a huge fan of Wayne Barlowe and Rob Bottin, both of whom I've had the privilege and opportunity to work with and learn from.
As for film makers, there are too many to list: Stanley Kubrick's 2001: A SPACE ODYISSEY is a iconic touchstone for me — and influenced me more so then any other work of art I've encountered in my life. I admire the films of James Cameron, Francis Ford Coppola, Martin Scorsese, Riddle Scott, Guillermo del Toro, David Fincher, John Ford, and Alfred Hitchcock. As of late my I'm very impressed with Paul Thomas Anderson's accomplishments, and can't wait to see what he does next.
[CG] I understand that you are presenting at the upcoming Gnomon Workshop LIVE event, is there anyone in the line-up that you are particularly looking forward to seeing/ meeting and/ or hearing? Why?
[Ellingson] With exception of William Stout and Kenneth Rocafort, both of whom I very much look forward to meeting, I have worked with, or met them all. So it's looking to me like an interesting reunion of sorts. I think what Gnomon is doing whit this event is quite exceptional and am very pleased and excited to be a part of it. Learning from people who have achieved in areas that are inspiring to you is a solid method to grow, evolve, and succeed. It has been for me, and I find it all very inspiring. To see more of Ty's work go to: www.alieninsect.com