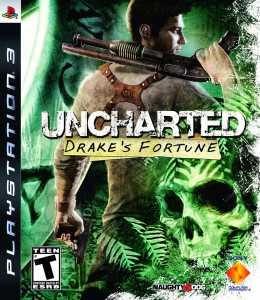 Considering Naughty Dog's recent win for 'game of the year' you might be interested in how Naughty Dog works. What structure do they work under? Why do their games kick so much ass? This video series seems to shed some light on the subject.  Using some examples from Uncharted they go through how their employees are empowered to make decisions that affect the overall feel of the game.  Who knows maybe their atypical structure should be applied to more workplaces.
In the first part of our video series, Lead Designer Richard Lemarchand takes us through what makes a AAA title at Naughty Dog. Once this video finishes you can check out the rest of the videos:
The second video from our Making of Uncharted Feature focuses on how the creation of the game came about.  One of the really amazing aspects of this portion of the video is you get to see what Uncharted looked like and felt like before the character and gameplay decisions were final.
What do you do when your game hits a snag in production? In this video problems in the production are discussed, from deadlines to tool development and knowing when to make the tough call.  Features a super cool Massive Attack trailer for Uncharted.
This portion of the video is from the audience Q&A that followed the event.
Featuring questions on writing for games, creating concept art and art directing for games, motion capture for games, what kind of work you should have in your portfolio when applying for a job, defining the look of Nathan Drake, and Uncharted the movie.
Recommended links:
"method gamasutra"
Amazing Feats of Daring – A Postmortem for UNCHARTED: Drake's Fortune
PLAY THE GAME: Naughty Dog included documentaries tons of concept art and 'making of' features.
For more on Naught Dog check out their website!