You know that buzz that you get as something incredible is about to happen in a film? It seems that The Embassy has a secret ability to incite that feeling.  The Exo-Suit sequences in District 9 were a perfect example of that experience.  It especially shows that they know their stuff when a studio gets the nomination over so many other VFX laden summer movies.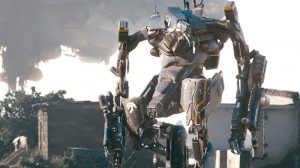 The Embassy was behind the climatic battle and exo-suit sequences under VFX Supervisor, Robert Habros.  Neill Blomkamp, co-writer/director for the film, placed the responsibility of those eye catching effects on The Embassy's shoulders. This led to co-founder Winston Helgason spending a month in South Africa supervising the sequence shoot for the exo-suit and battle. The brunt of the work involved key-frame animation, rendering,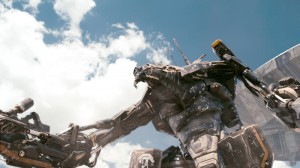 and compositing the Exo-suit for scene integration. In addition to the exo-suit, alien weaponry and smaller aliens used in the cockfight sequence were also created at The Embassy.  In the end, 12 minutes totaled at over a 100 shots were completed by the effects house.
"The response to The Embassy's work in 'District 9′ has been overwhelming. The Exo-Suit shots were very complex, and in addition to building and animating the suit itself, there were extensive amounts of dust, debris, gunshots and other elements that had to be composited into the quick-moving sequence – all the while maintaining a photo-real style to keep the viewer engaged in this gripping documentary-style story. I'm thrilled that 'District 9′ received a nomination amongst a pool of really high-quality VFX projects this year," said Robert Habros.
It stands as really high praise that a studio only recently founded in 2002 should get the nod on its second major film effects (the first film was the Mark 1 suit sequence in Iron Man).
The Embassy VFX is currently working on Columbia Pictures sci-fi flick "Battle: Los Angeles"  due out in 2011.
You can find out more about The Embassy's past, present and future work at www.theembassyvfx.com